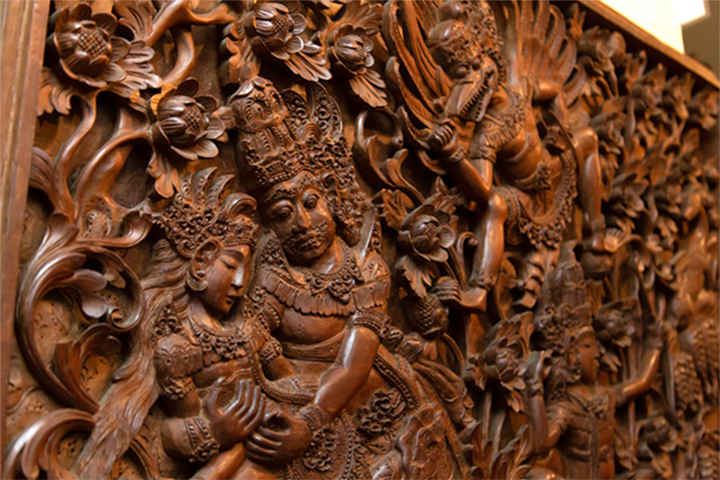 CABE SINCE 2002
1. The origin of CABE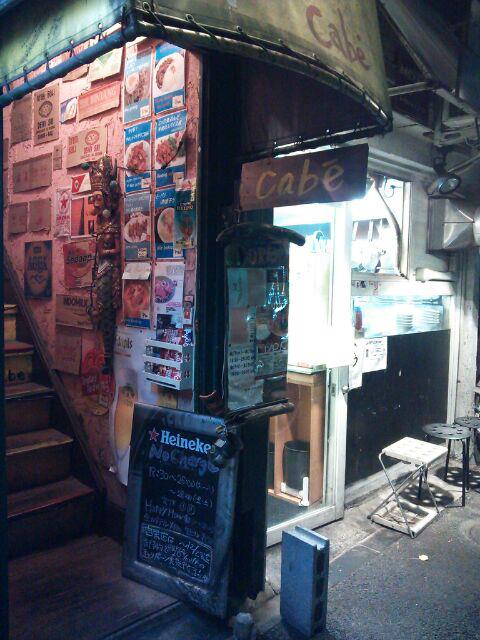 May 2002. "CABE" was quietly opened by Masaki Ohira, who has studied abroad in Bandung, Java, Indonesia, in area called "Musashi-Koyama" in Shinagawa-ku, Tokyo. It was around the time when Japan and Korea co-sponsored the World Cup. Around the beginning of July, my colleague from Indonesian Restaurant in Roppongi, joined us. Like a magician, Ms. Sutami made Indonesian dishes in Cabe`s small kitchen, so small that your fingers could reach both wall when spreading both hands.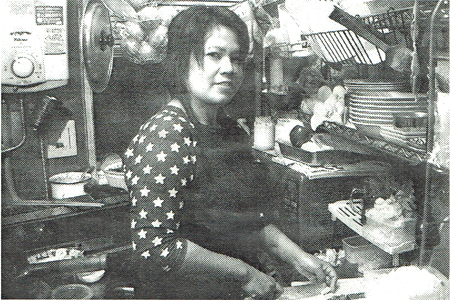 I came to dream of "opening a restaurant" so that she could enjoy cooking to the fullest. In 2004, the restaurant was incorporated as the first step. It became "CABE" operated by "Ajirika Co., Ltd."
"Ajirika" is a coined word. The name comes from the fact that when an old friend first visited, he said, "This shop is Ajirika, as in Asia and Africa." The interior of "CABE" was handmade, and there were miscellaneous goods from Indonesia and other Asian countries and Africa that I was interested in. With that, I thought that my friend's impression was perfect.
The restauran`s name CABE is an Indonesian word meaning "chili pepper", a spice that people all over the world know especially in Asia and Africa. The shop is small and I thought the name was easy to remember.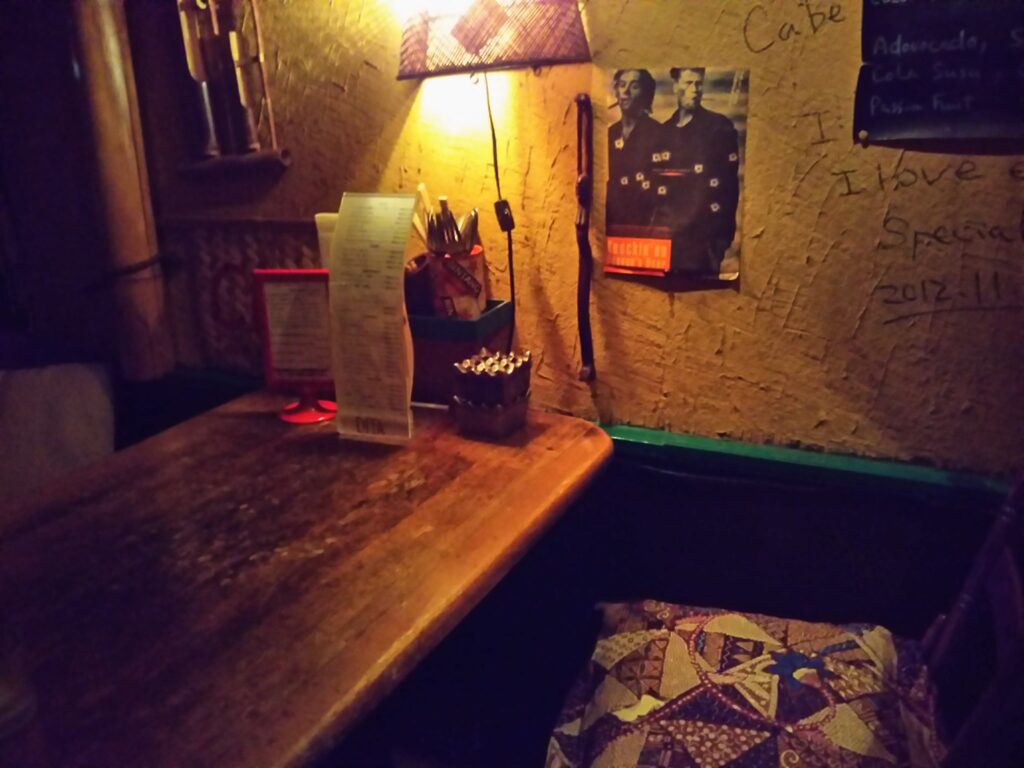 2. Opening of "Restaurant CABE Meguro Street"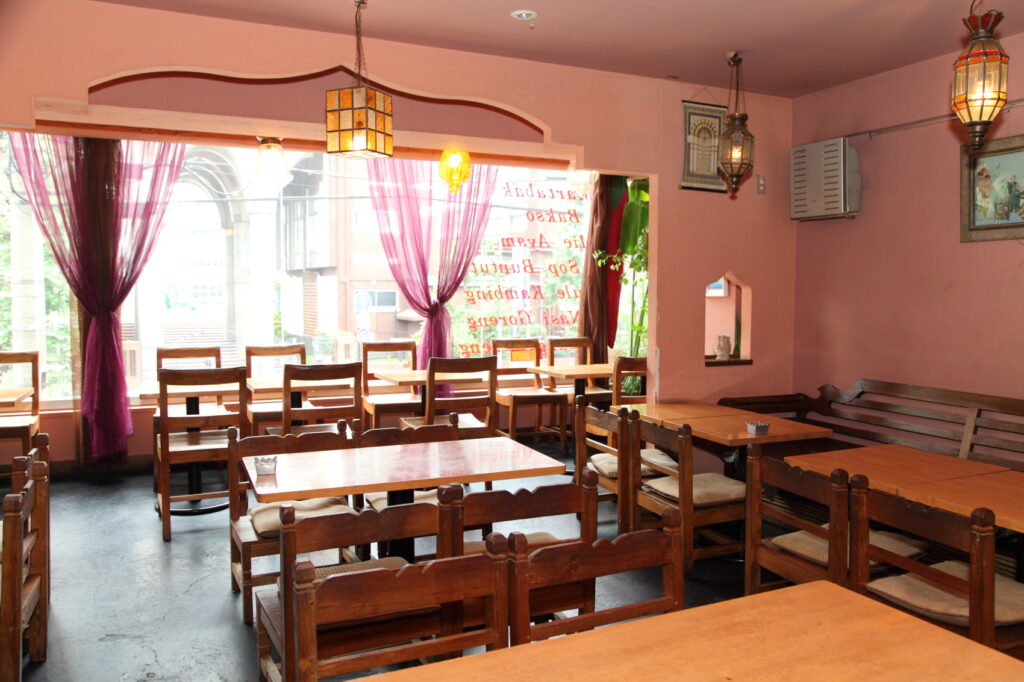 At the same time as the establishment of the corporation, I started looking for a property and after receiving advice that says "Meguro is a good area for restaurant". One day when I was riding around Meguro Station, I found the word "Tenant wanted" in the building that was being renovated.
The place was located at a 15-minute walk from the station, because of that I was concerned, but when I looked at the inside, there was plenty of light coming in from the large window facing Meguro Dori, and there was a nice private school building across the street. (Oh, the view doesn't change here), so I decided to sign a contract.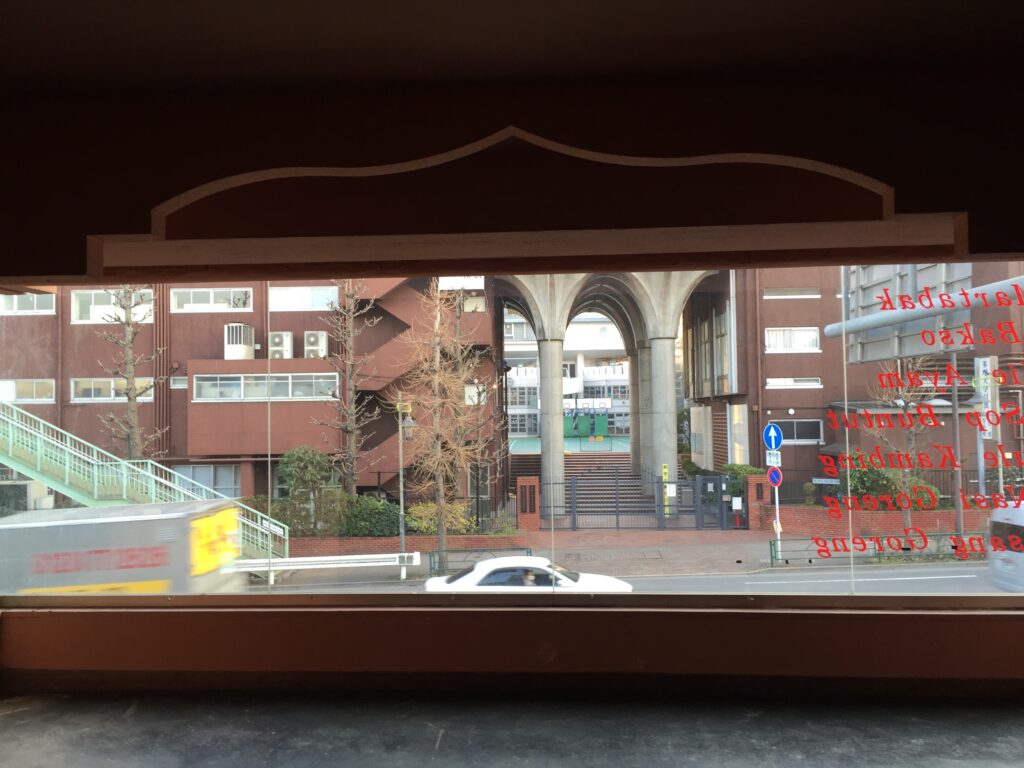 About 2-minute walk from "Indonesian School", which holds events related to Indonesia, it will officially open as "CABE Meguro Dori restaurant" in December 2005, . At the same time, the founding restaurant became "CABE Musashikoyama".
It was about a 15-minute walk from Meguro Station, so I gained a lot of experience in catering, lunch box delivery, opening department stores, outdoor events, in-store events, and media coverage. Except for the big Islamic holidays, it was opened everyday as well as during the New Year.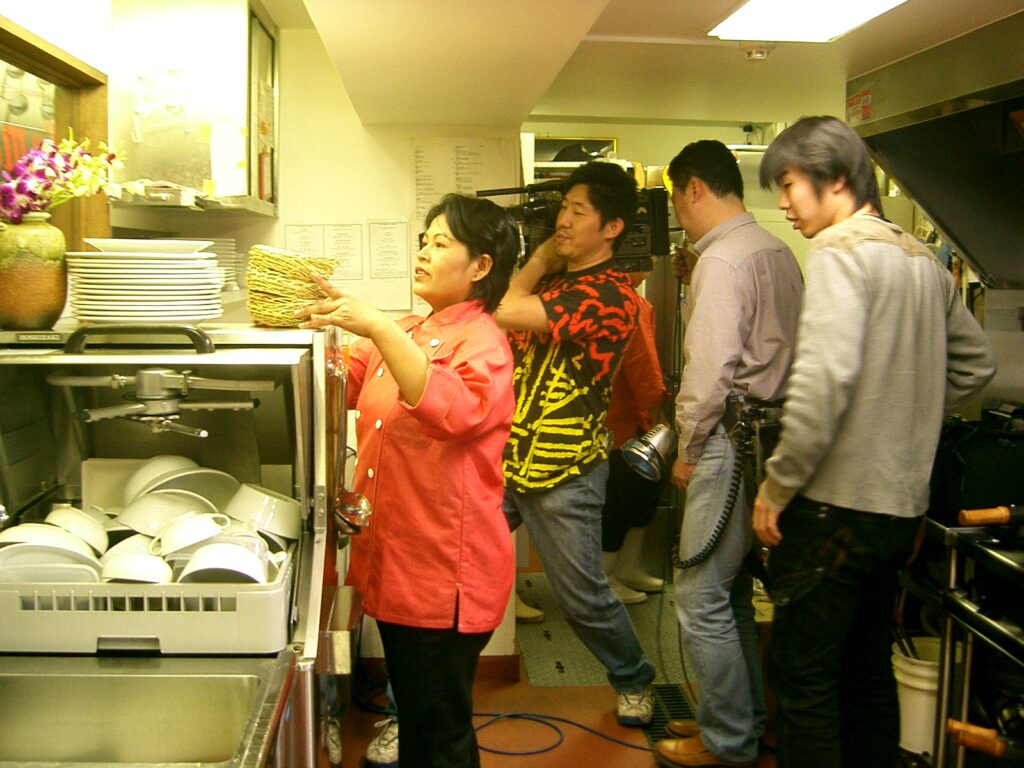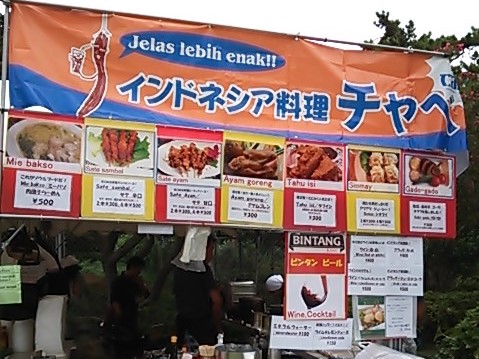 The events held in the restaurant were mainly at the Meguro-dori restaurant, but it is still a fun memory to hold an event called "Sanban no Kai" at the Musashi-Koyama restaurant. Before the restaurant opened, I often went to "Western food Sanban" next to the Musashi Koyama restaurant to eat rice, and uncles and aunties told me a lot of interesting stories.
After "Uncle Sanban" retired, I invited him as a special event to have him work on the menu of Sanban. I thought again that meals lead to precious memories and remembrance. In January 2016, we closed the "Meguro-dori restaurant", which we have worked hard for 10 years due to the expiration of the contract period.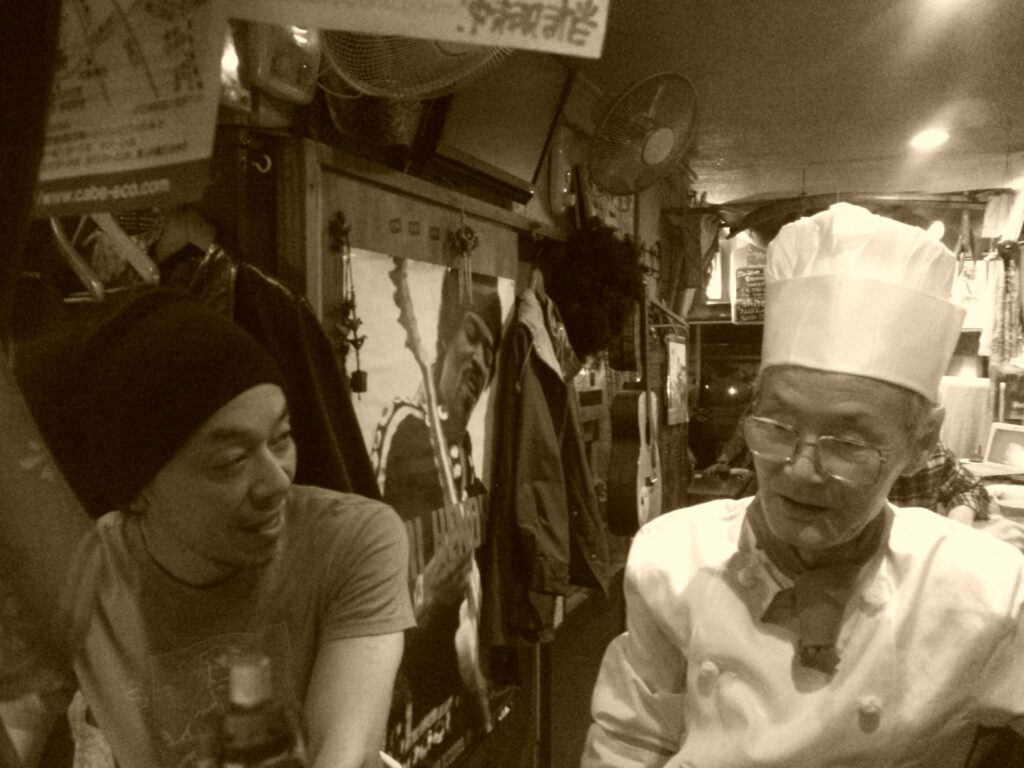 3. The first Indonesian restaurant in Tokyo "Sederhana"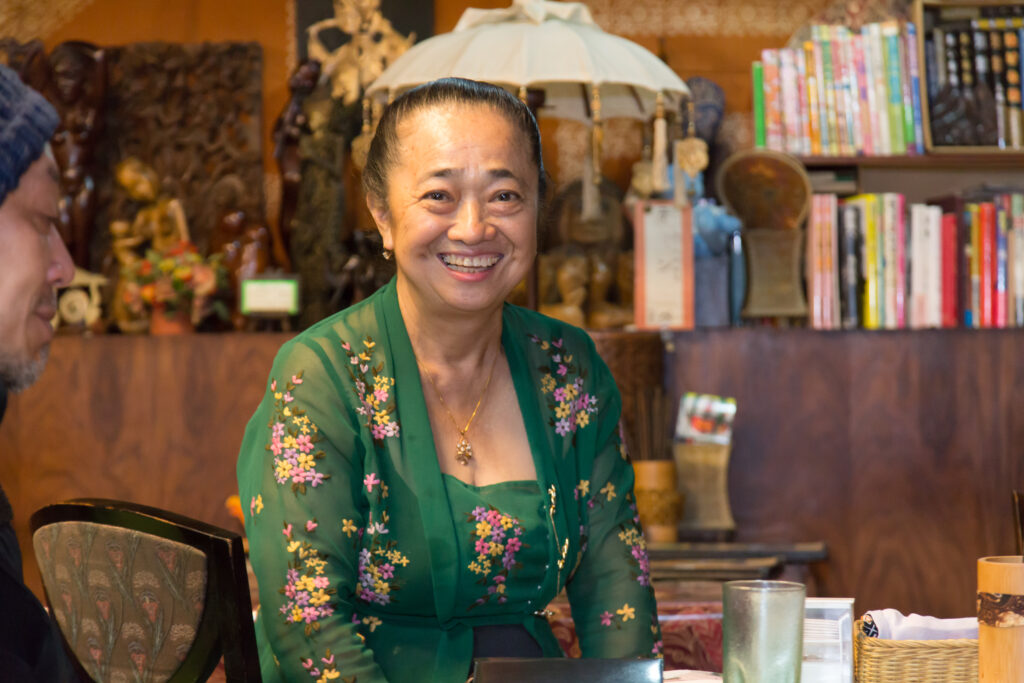 There was an oldest Indonesian restaurant in Tokyo called "Sederhana" in Meguro. The CABE`s staff, especially the representative Ohira, has been acquainted with "Sederhana" since he was in his twenties while working at an Indonesian restaurant in Roppongi, and even after opening the Cabe Meguro Dori, she often called out to me and loved me.
One day when the restaurant contract was nearing the end, Julie, the owner of "Sederhana" who learned that Cabe was looking for a new location, said, "I'm going to retire, so just do it here." . She said, "I`m relieved If it is Ohira-kun." All the staff thanked her and I vowed to my heart that I would like to continue the Indonesian restaurant here.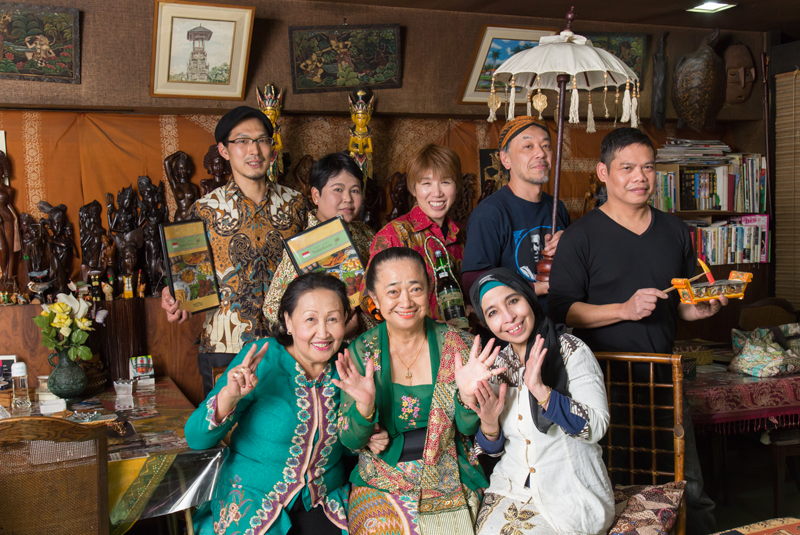 Founded in 1958, "Sederhana" has been in the location of the current CABE Meguro for 57 years.
It is a video from Sederhana`s owner, Julie about Indonesian food and the customer.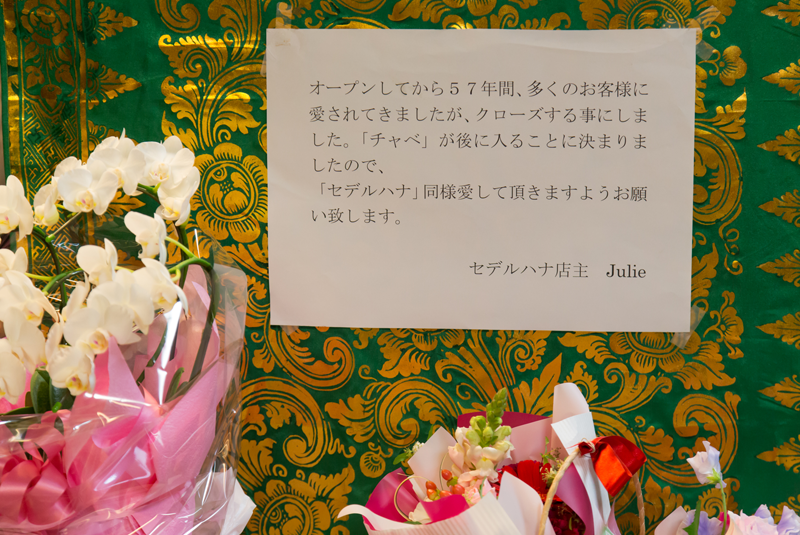 4. From "Sederhana" to "Restaurant CABE Meguro"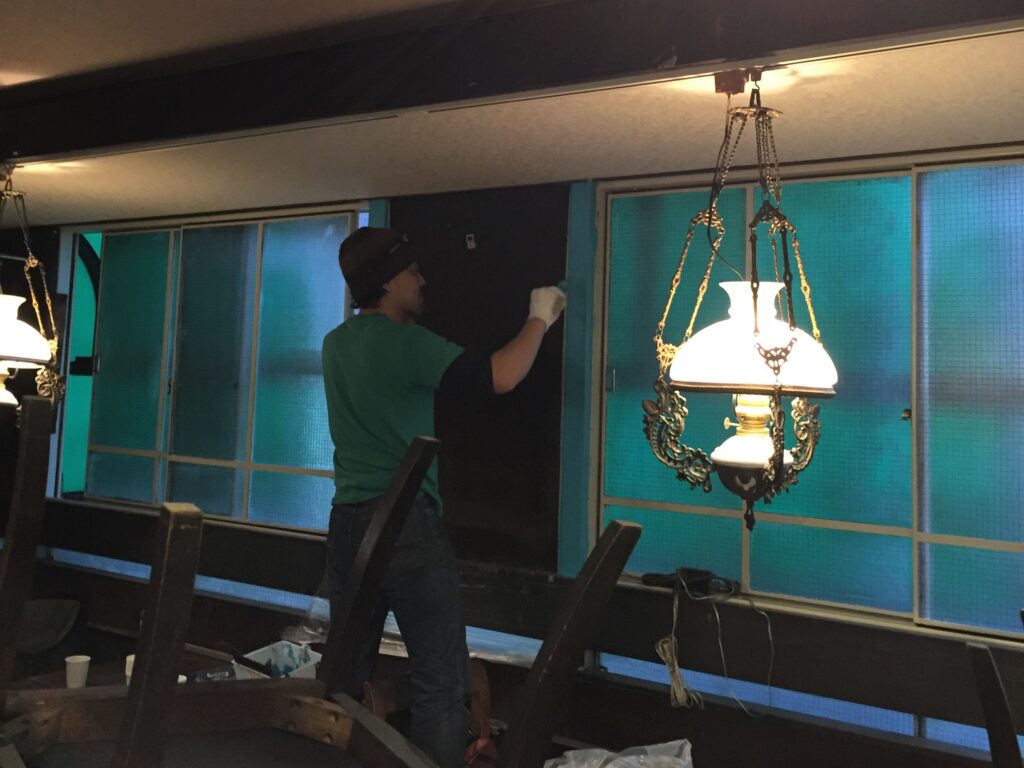 While cleaning up "Sederhana", we brought in the baggage of "Cabe" and with the large baggage from two restaurants, we made a major remodeling in accordance with the "current law". It had to be legally refurbished to operate at "Sederhana," which has remained unchanged since 57 years ago. Without seeing the whole picture of the new restaurant, we decided "what to do next" while discussing with everyone at the construction site. The new CABE Meguro was completed by all the staff and by having everyone helped with the painting and being on site responded flexibly until the end.
I hope it will become a restaurant that will be remembered by everyone who has come to see their Indonesian family; even if they are in Japan, it is as if they were visiting a relative's house, which "Sederhana" has cherished. Why don't you come and visit us, a restaurant that makes you want to talk to someone as a part of a story?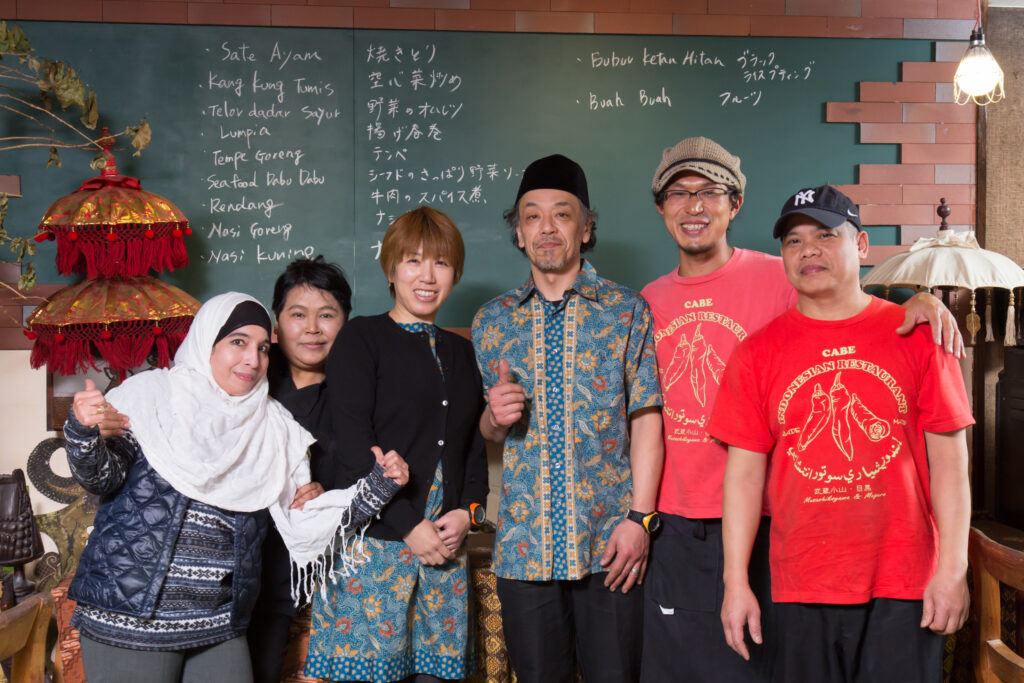 ---
Indonesia Information
(1) Embassy of the Republic of Indonesia in Japan (KBRI TOKYO)
https://kemlu.go.id/tokyo/id?

(2) Embassy of Japan in Indonesia
https://www.id.emb-japan.go.jp/itprtop_ja/index.html

(3) Official Page of the Ministry of Tourism of the Republic of Indonesia (Visit Indonesia)
https://www.visitindonesia.jp/

(4) Consulate of the Republic of Indonesia in Osaka Indonesia Indonesia Trade Promotion Center (ITPC Osaka)
http://itpc.or.jp/ja/

(5) Indonesian Traditional Martial Arts) Pencat Silat Association of Japan (JAPSA)
https://japsainfo.wordpress.com/pencaksilat/

(6) Masjid Indonesia (Mosque) Masjid Indonesia Tokyo
https://www.facebook.com/masjidindonesiatokyo/
---