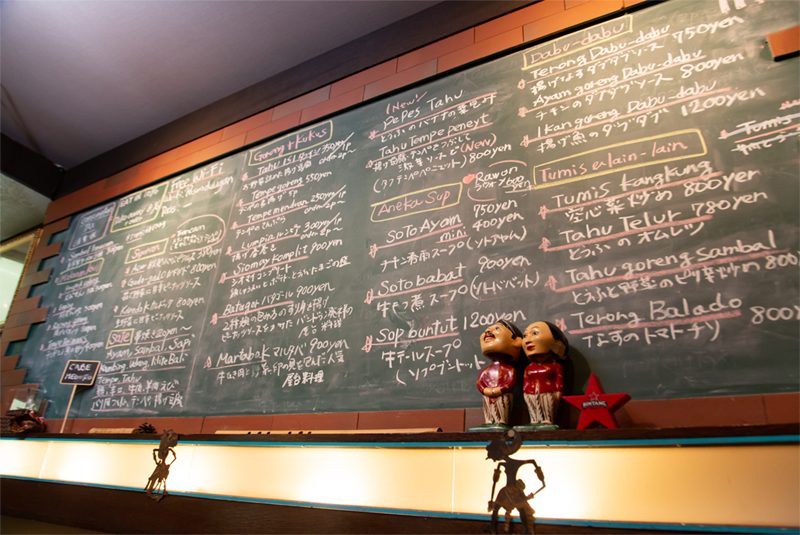 Recommended Menu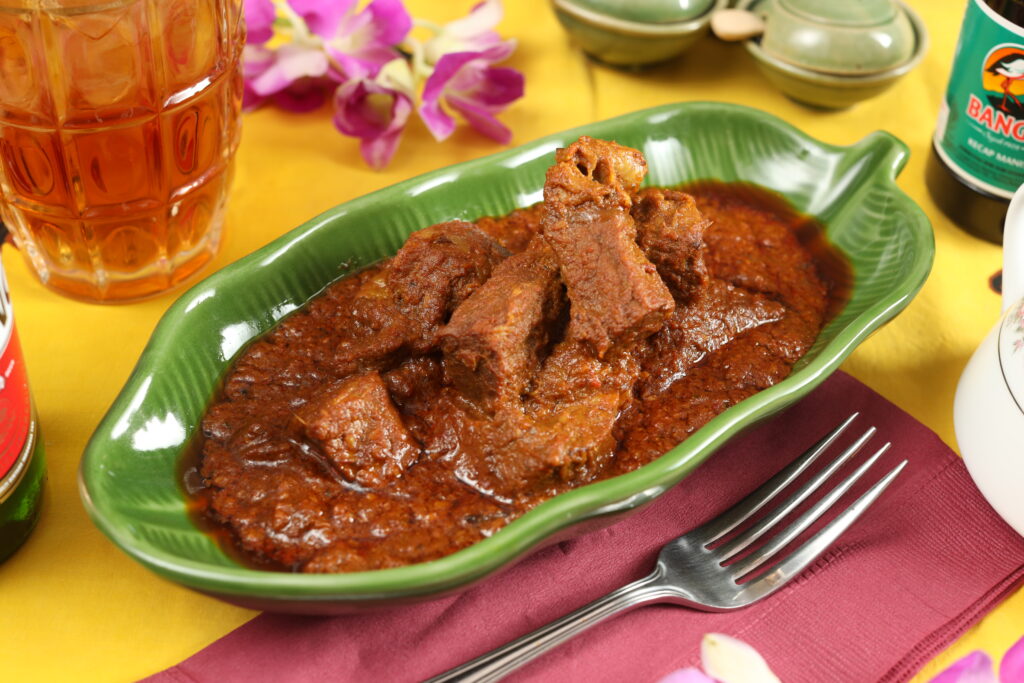 Rendang Sapi
Braised beef with spices. 2011, 2017 U.S. website CNN Travel's "World's Delicious Food" no. 1. A tender beef dish that has been slowly stewed over time. While responding to the request, it became a taste with hotness like the home Indonesia, but the umami was made a gem that can be tasted firmly.
Soto Babat
Beef motsu stew soup. Soup with beef hakonos. It is a gem that the texture that is crunchy is delicious. Make it with the same homemade bumbu (bare) as sotoayam (chicken soup). It looks yellow, but when you eat it, it is light and refreshing. In the shop, spring and rain are added and available. In 2009, it was selected as a Grand Prix from all over Japan in the "Order Grand Prix/ Ingredient Soup Division" (BRUTUS).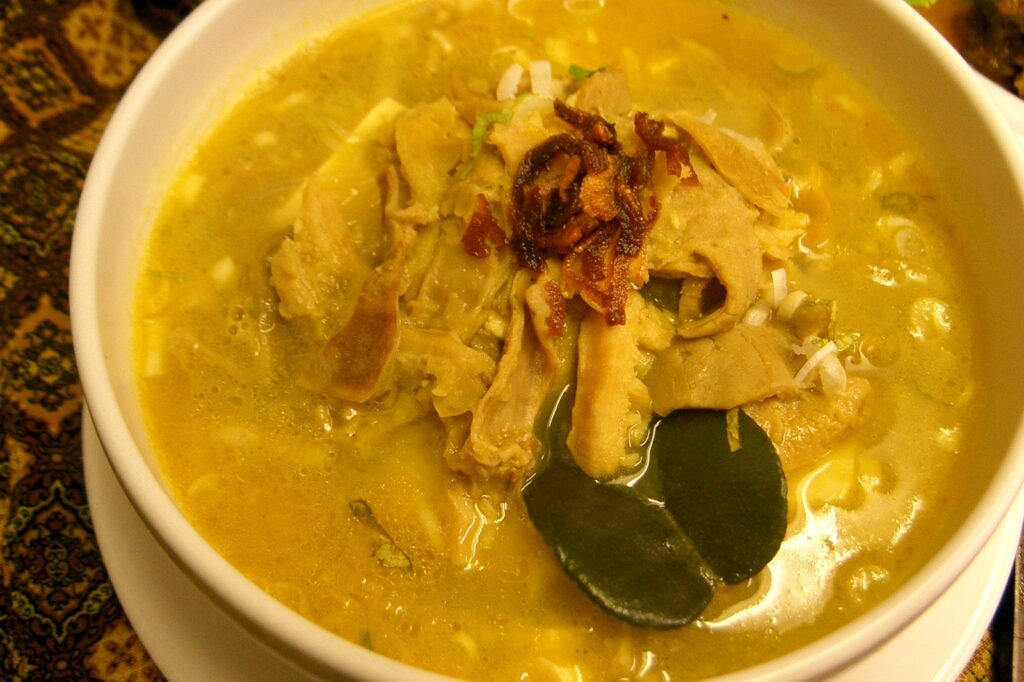 ---
Set Menu
1 drink + dessert. ※Please order all groups from 2 people. ※ Drinks are not eligible for the course.
Classic course / Classic set menu 3,000 yen (tax excluded)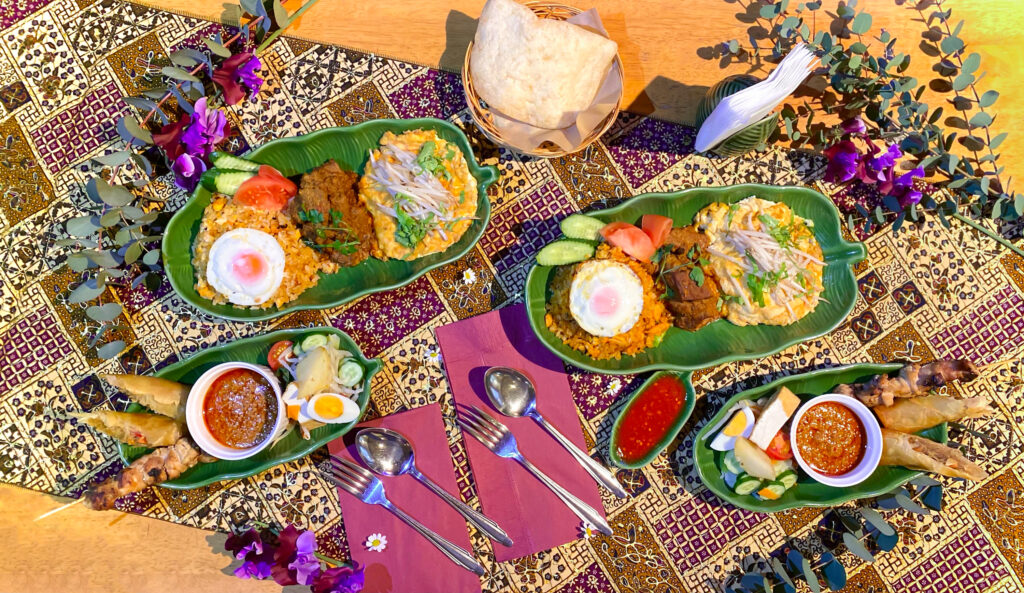 The photo is for two people. It is a set with 1 drink. The picture is an image.
★ Choice of choice 1 drink, choose one drink of your choice.
★ Gado-gado Boiled vegetables with homemade peanut sauce
★ Sate Ayam Chicken skewered peanut sauce ※Can be changed to spicy sambal sauce
★ Lumpia (Lumpia) Deep-fried spring roll
★ Tahu Telur Tofu omelette
★ Rendang sapi (Lundan sapi) Braised Beef with Spices
★ Nasi goreng or Meie goreng fried rice or mi goren (yakisoba)
★ Dessert (dessert)
---
Spicy course / SETAN (Demon) set 3,000 yen (tax excluded)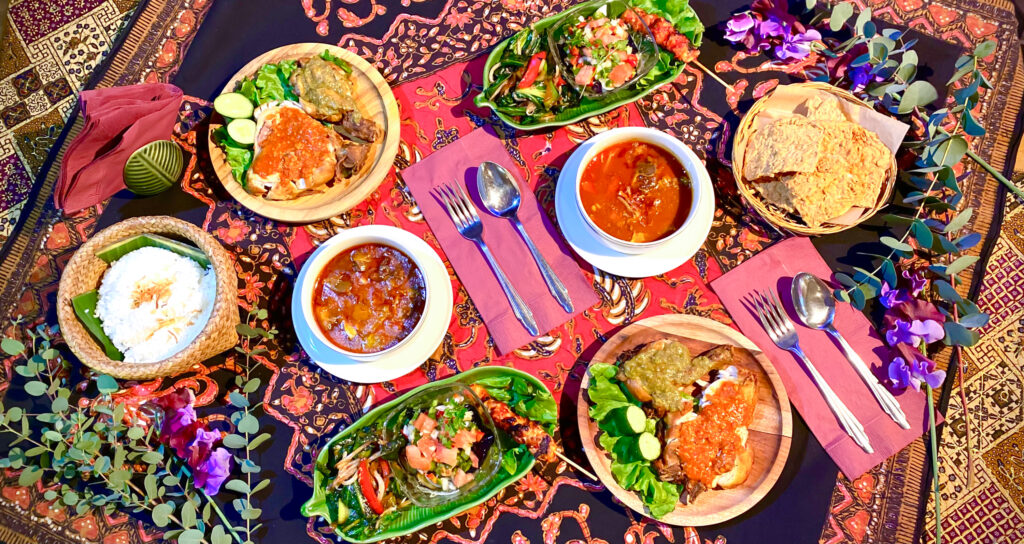 The photo is for two people. It is a set with 1 drink. The picture is an image.
★ Choose one Choice 1 drink drink.
★ Terong dabu-dabu pedas (Telondab dab) Fried Eggplant and Dubdab Sauce Dry
★ Sate sambal Chicken Skewer Sambal (Chili) Sauce
★ Say urtumis (sayurtumis) stir-fried seasonal vegetables dry
★ Ayam penyet (Ayam Penyet) Crushed chicken in two spicy sauces
★ Tongseng Kambing Goat meat and vegetable curry
★ And Nasi putih white rice. Together with Okaz. I can change it.
---
Special Menu
Please place your order one week in advance.
Reservations must be made at least 1 week in advance. How about a celebration?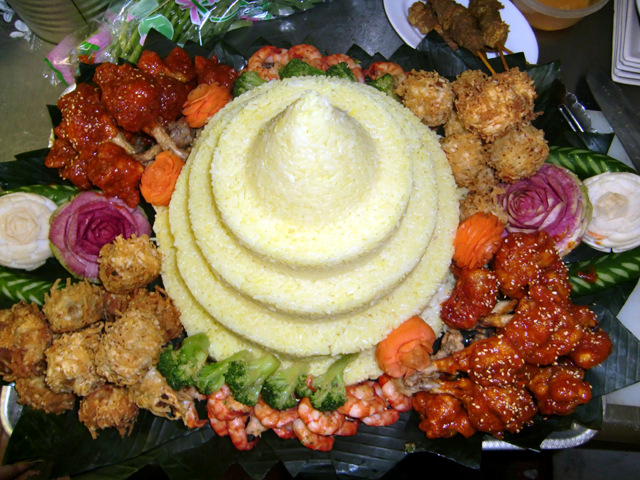 Nasi Tumpeng(Nasi kuning)
It is eaten at the time of the celebration with the dish which served rice and Ocazu which was served in the mountain shape. It can be prepared according to the number of people, budget, and party contents. First of all, please contact us.
Ayam Betutu
Roasted Balinese Chicken. Soak in the bumbu for more than a whole day and carefully blend in the taste. Day 2 Wrap in banana leaves and steam over half a day. It takes half a day to bake on the third day. It takes 3 days.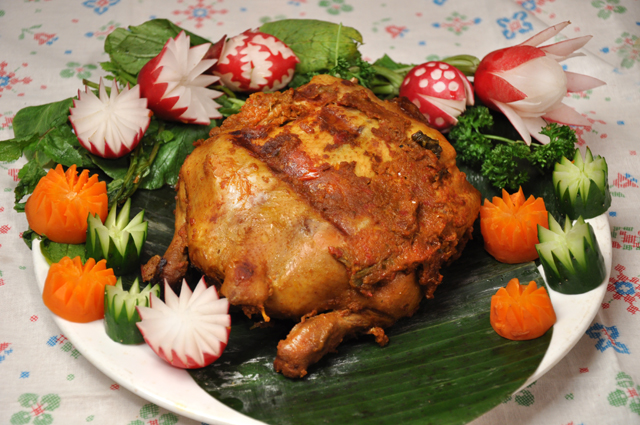 ---
Lunch Menu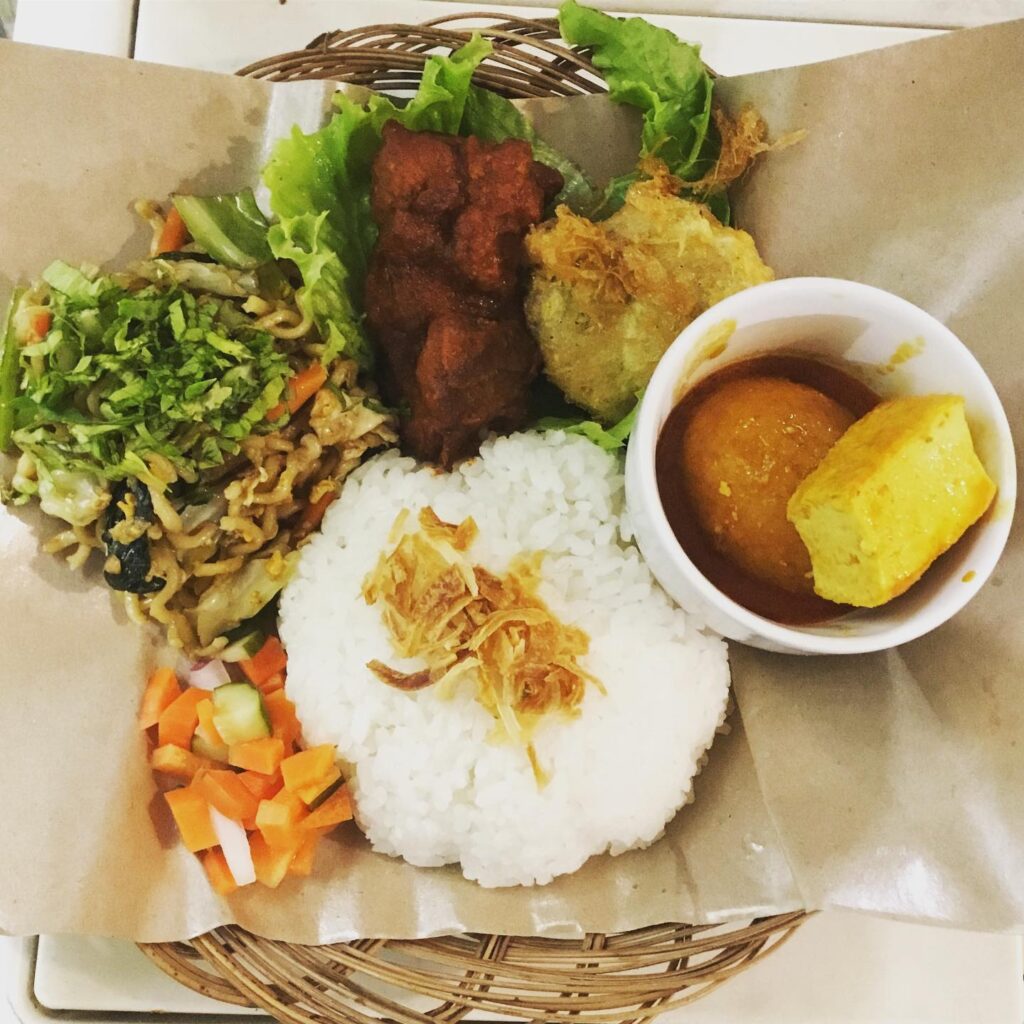 Daily Nasi Chample
※ It changes daily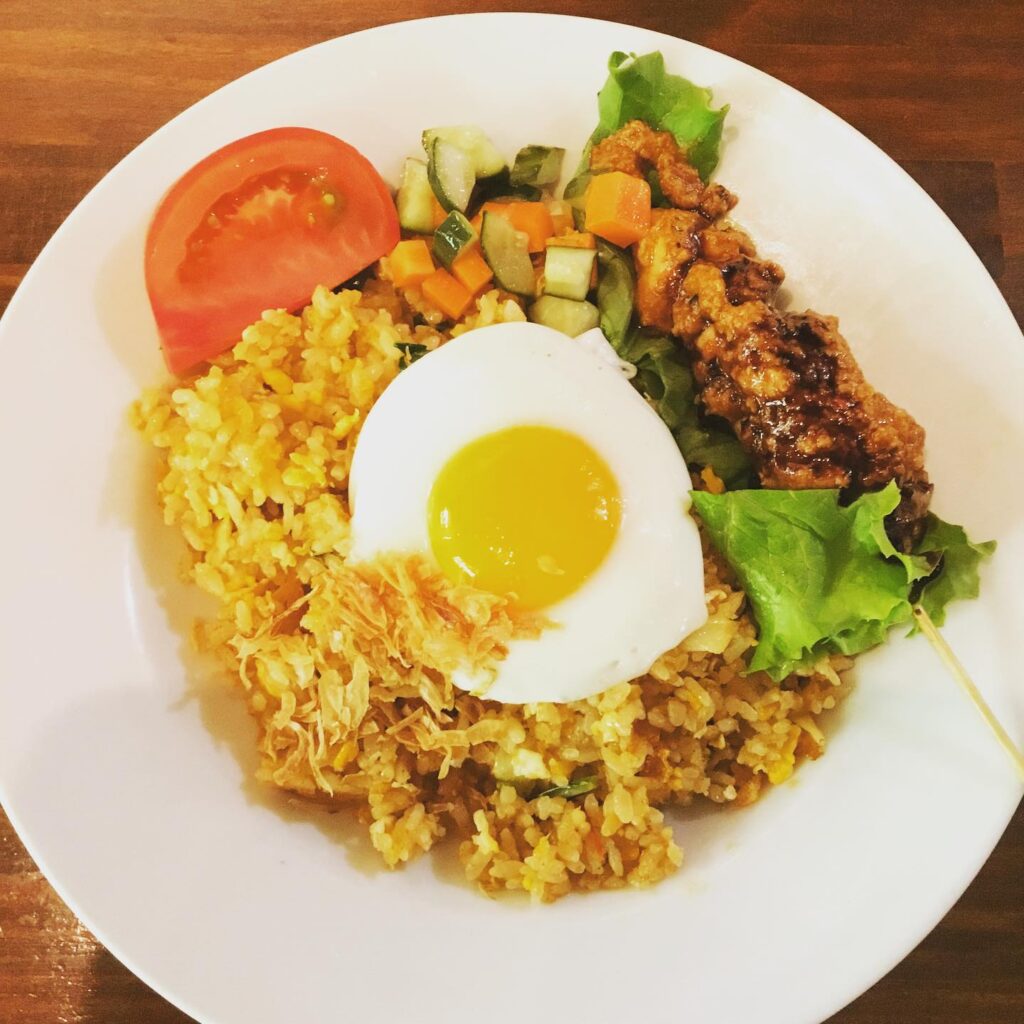 Nasi Goren Lunch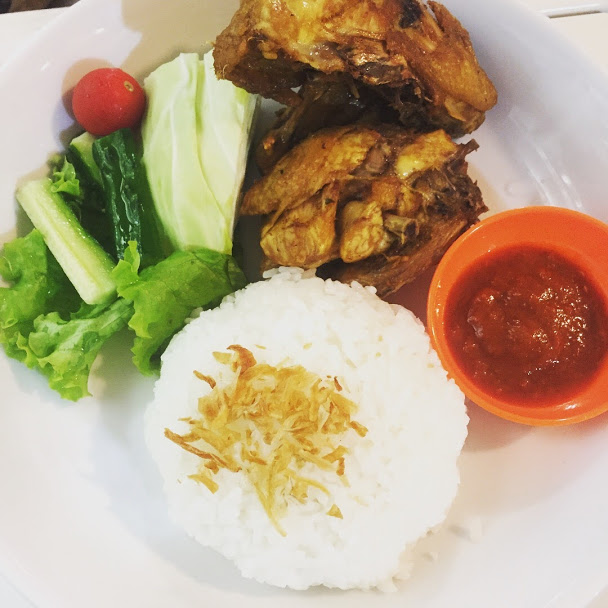 Ayam Goren Lunch
---